Welcome to International Science Writer Limited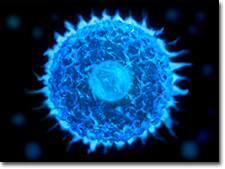 At International Science Writer (ISW), we help life science, biotechnology and pharmaceutical companies to build their profile and generate commercial leads by providing timely, well-written copy for any form of scientific PR and marketing communication.
We can deliver professional copy for your press releases, articles, brochures, newsletters, advertising copy and annual reports. To see examples of our work, please visit our Case Studies page.
International Science Writer has worked for a number of international clients including Capsugel, Invitrogen, Teva, Synbiosis and Syngene. To see more about the companies we work with, please visit our Clients' page.
For more information about working with us, please email: This email address is being protected from spambots. You need JavaScript enabled to view it.
Previous
Next
 "We needed to generate interest in our facilities and ISW helped us to do that for a very limited budget. I would recommend them for PR campaigns."
William Sprigings
Marketing Director
BioPark, Welwyn Garden City, UK
 "ISW has written our press releases since 2001 and they are always interesting because they understand what makes news. The releases are always published in a number of places and generate good sales leads. We can't ask for more than that."
Jayne Arthur
Marketing Manager
Syngene, Cambridge, UK.
 "We have worked with ISW for many years and they always deliver what we need in the tightest of deadlines. We have used their services for our PR and article writing, as well as press liaison and production of scripts for a number of video and podcasts. Also for research in specific markets, the information they have provided has really helped steer our communications strategy."
Matthew Walker
Head of Communications
TAP Biosystems, Royston, UK.
"We used ISW to write and produce a set of newsletters which both patients and clinicians enjoyed reading. The newsletter content was clear, not overtly promotional and most important, interesting. Both our clinicians and patients said they liked being kept more informed because it made them feel appreciated and the numbers of patients joining and staying on several of our studies improved."
Neil Bell
Head of Global Clinical Operation Project Management & Director Clinical Research
Teva Global Branded Products.